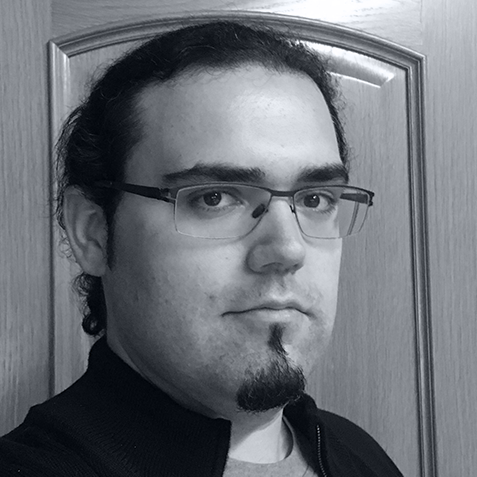 Hard worker and videogame enthusiast.
I'm a videogame designer and artist with a degree in a Bachelor of Fine Arts in digital Art and Animation and a Master in Game Design who has the dream to make a living in videogames.
I have worked in several videogame projects and short films during my college days, and I have been part of different professional game development projects.
I am a hard-working person who gets totally involved with the project and is always trying to find new ways to improve it. Videogames are my passion and I enjoy the game development process.
My working philosophy is: 1% genius, 99% effort.
EDUCATION:

MASTER IN GAME DESIGN

. 2016-2017, U-tad.
BACHELOR OF FINE ARTS IN

DIGITAL ART AND ANIMATION

. 2012-2016, Digipen institute of technology – Europe.

ARCHITECTURE. 2009-2012, University of Navarre.

EXPERIENCE:
GAME DESIGN

E

R

, LEVEL DESIGNER, UI DESIGNER, UI ARTIST

.

2020-Today, Keplerians S.L.

GAME DESIGNER,

GAME ARTIST

. 2019-2020, as independent developer.


LEVEL DESIGNER, UI DESIGNER

, GAME DESIGNER,

UI ARTIST

.

2017-2019, Therion games.

GAME DESIGNER,

CONCEPT ARTIST

.

2017, Game Jam On.

2D ENVIRONMENT ARTIST, 2D ANIMATOR, UI ARTIST,

LEVEL DESIGNER

. 2015-2016, Kaia studios.

3D MODELER

. 2015, Digipen Institute of technology Europe.
GUERRILLA GAMEFEST 2019: People's choice.
GAMEPOLIS 2018: Best game award.
SXSW 2018: 2nd place.
PLAYSTATION TALENTS 2017: Prize of the press.
FUN & SERIOUS 2017: Best university project.
INDIE [MAD] 2017: People's choice.
GAMING FEST 2017: People's choice.
BLUE PLUM ANIMATION FESTIVAL 2018: Best of student award.
GAME JAM ON 2017: Best game design.
GAME JAM ON 2017: Audience award.
PLAYSTATION TALENTS 2016: Best use of the PlayStation platform.
AZ-PLAY: Best basque videogame 2016.